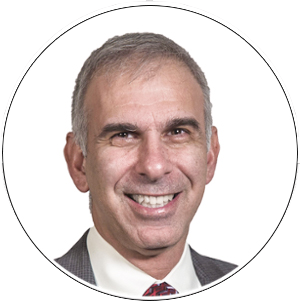 Biography
Jim Kodjababian is an expert business builder and operational game changer who specializes in driving healthcare organizations to new levels of financial performance. He gained his leadership experience over more than 25 years through various operational/strategic executive roles for a variety of leading industry organizations.
Concentrating on chief operating officer (COO) roles, Jim has built an outstanding track record of revenue performance and value creation across the entire corporate spectrum. He has served in a series of progressive executive leadership roles within healthcare service organizations, in addition to interim executive assignments and strategic turnaround engagements. Throughout his career, he has earned consistent recognition as a growth champion, change agent, business strategist and thought leader — and he thrives on addressing the operational dynamics necessary to transform companies from market challenger to market leader positions.
Recently, Jim served as COO for the fifth largest orthopedic group in the United States, CORE, a private-equity-backed organization with over 130 physicians and allied health professionals. Based in Phoenix, AZ Jim served as the executive overseeing the team and managing a $100 million operating budget. He played an integral role leading CORE's management team through an operational and financial restructuring within the first few months of his tenure, where he set the stage for an annual $9 million EBIDTA improvement.
Prior to CORE, Jim served in multiple executive roles including chief revenue officer (CRO), COO and general manager of a new division for Sound Physicians, a leading national hospitalist company. Over his seven-year tenure, Sound expanded from a regional organization with revenues of $50 million to a national organization with $300 million in revenue and operations across 25 states, 100 hospital partners and 1,000+ employed physicians. Jim's major responsibilities focused on core operations to support Sound's rapid market expansion. These efforts contributed to a strategic acquisition by Fresenius Medical Care.
Previously, Jim had developed a practice over 14 years as a Principal for ECG Management Consultants, where he provided management leadership to a variety of marquee healthcare clients. In addition, Jim provided project management leadership while at Point B on various projects across a variety of organizations including Vulcan, Microsoft, DaVita and Providence Health System, and Washington Mutual Bank.
Jim's educational credentials include an MBA from the Kellogg Graduate School of Management at Northwestern University and a bachelor's degree from Pomona College. In his spare time, he and his wife, Maria, spend weekends cheering on their son at lacrosse games and daughter at track meets. Jim is also a race car enthusiast, tennis player and RC plane pilot.
Client Case Studies
Riverchase Dermatology
What customers are saying about Jim Kodjababian
"Throughout this last year of tremendous growth and transition, Jim has devoted himself to this company. Working very long hours and processing a tremendous amount of work product, while never compromising his attention to details. Jim works with unwavering integrity and truly unmatched ethical standards. He has immersed himself in our company operations and business model, and effectively communicates with managers, frontline staff, shareholders and other stakeholders. The cultivation of these relationships has made him the 'rain maker' for multiple operational successes."
– David Jacofsky, MD, Founder and CEO, CORE