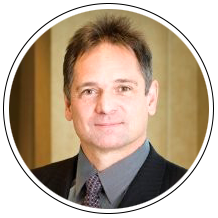 Biography
For more than 25 years, John has helped people improve the metrics of their business and find a path forward in complex situations. While John began his career creating feasibility studies in the oil and gas industry, his innovation and cross systems thinking allowed him to function across a number of other business verticals including healthcare, telecommunications, finance and manufacturing.
As both an owner and as an advisor, John enabled numerous companies to realize their goals of growth, acquisition, retirement or selling. He secured the first sources of revenue for three separate startup companies and doubled the revenue of a long-established IT services company over a four-year period. He also oversaw the acquisition of five companies in a consolidation strategy for an advertising company and created new revenue for a security product company by helping realign the product's functionality with new applications in new markets.
John's ability to connect with business has led to demonstrated success in small companies ($5 million to $50 million) as well as larger companies such as Toyota, MARS Candy, T-Mobile, Caterpillar and the World Bank. The common thread in each case was his ability to help transform business by increasing top line revenue and profits through the application of innovative thinking, rigor, discipline, methods and process.
John has a Bachelor of Science degree in earth sciences and a master's degree in atmospheric sciences. He is also a certified management consultant. He enjoyed being a chairman for the 1988 Winter Olympics and has served on a number of boards.
John lives in Kirkland with his wife and spends as much time as possible with his four grown children. He enjoys taking apart cars and putting them back together — most of the time in the right way.