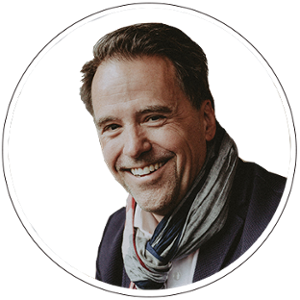 Chairman
"A love for cars was born through my dad, his 356, 912, 911T and 2002Tii. My favorite movie is 'Le Mans,' has been since first seeing it in elementary school. This was the seed sewing that led to today racing a '70s open wheel formula car. This is part of who I am, as is Psalms 3:5-6."
Biography
Originally from Edmonds, WA, Jeff graduated from the University of Washington with a degree in finance. He is Chairman for OneAccord, which he founded after 20 years with The Southwestern Company.
Jeff's work history with The Southwestern Company included the strategic selection, development and training of a sales team that began as 56 people and grew to 340 with a 36 percent annual growth rate across all of Canada, the western U.S. and Mexico. Within the organization, sales rose at an 88 percent average annual growth rate. Competing with approximately 3,400 sales people, Jeff's team achieved the highest worldwide per-person sales, including the all-time company sales record holder. Jeff received the Excellence Award for overall management performance – and was the only back-to-back winner in the 145-year corporate history.
Jeff went on to found OneAccord — Building Value, Built on Values™ — to work with privately held Pacific Northwest-based companies. In 2015, he helped found Solomons Fund, which focuses on the acquisition of Northwest-based, privately held manufacturing, service and distribution companies. The Fund currently operates four companies and planning to complete two acquisitions annually over each of the next several years. Also in 2015, OneAccord added investment banking through its OneAccord capital advisory services team with the goal of empowering business owners who are ready to transition out of their companies to meet their personal goals.
Jeff also founded KIROS, an organization that equips business people in making a deeper connection between faith and work. Thousands of business women and men are active in chapters throughout the Pacific Northwest.
Jeff and Amy have been married over 30 years and have three daughters. They founded Doingood.org, which developed a school in the village of Wamala, Uganda and offered business startup seminars to over 1500 entrepreneurs in the region. Locally, they founded the Table Group.
Jeff also serves on four nonprofit boards and five company boards. As a hobby he has been racing for 10 years — first in a Porsche and now an open-wheel vintage formula car.
What customers are saying about Jeff
"My experience in working with Jeff is that he is a man of high integrity who cares about others' success. His business and network is a reflection of his vast experience and high personal/professional standards and thus I would highly recommend him to anyone who needs help in business and revenue development."
– David Nilssen, CEO, Guidant Financial