Building Value. Built on Values.
We solve business owners' problems
OneAccord is world-class at understanding what business owners want for their future and creating a tangible plan to get them there.
Chances are, we've been there
For decades, our team has owned, operated, bought, sold, and consulted with companies just like yours. We've been there through the good and bad and know what it's like.
We want to take that experience and serve as your missing business partner
We Celebrate the Success stories of our clients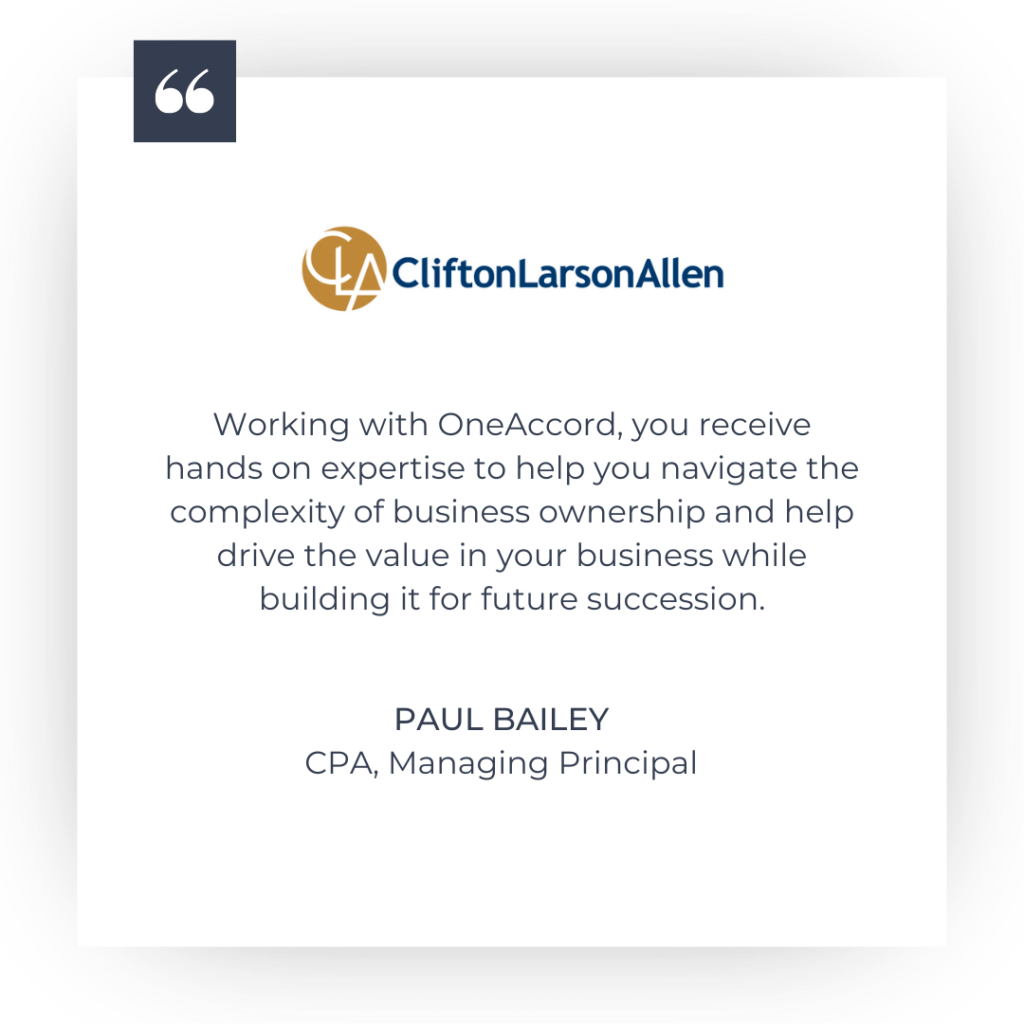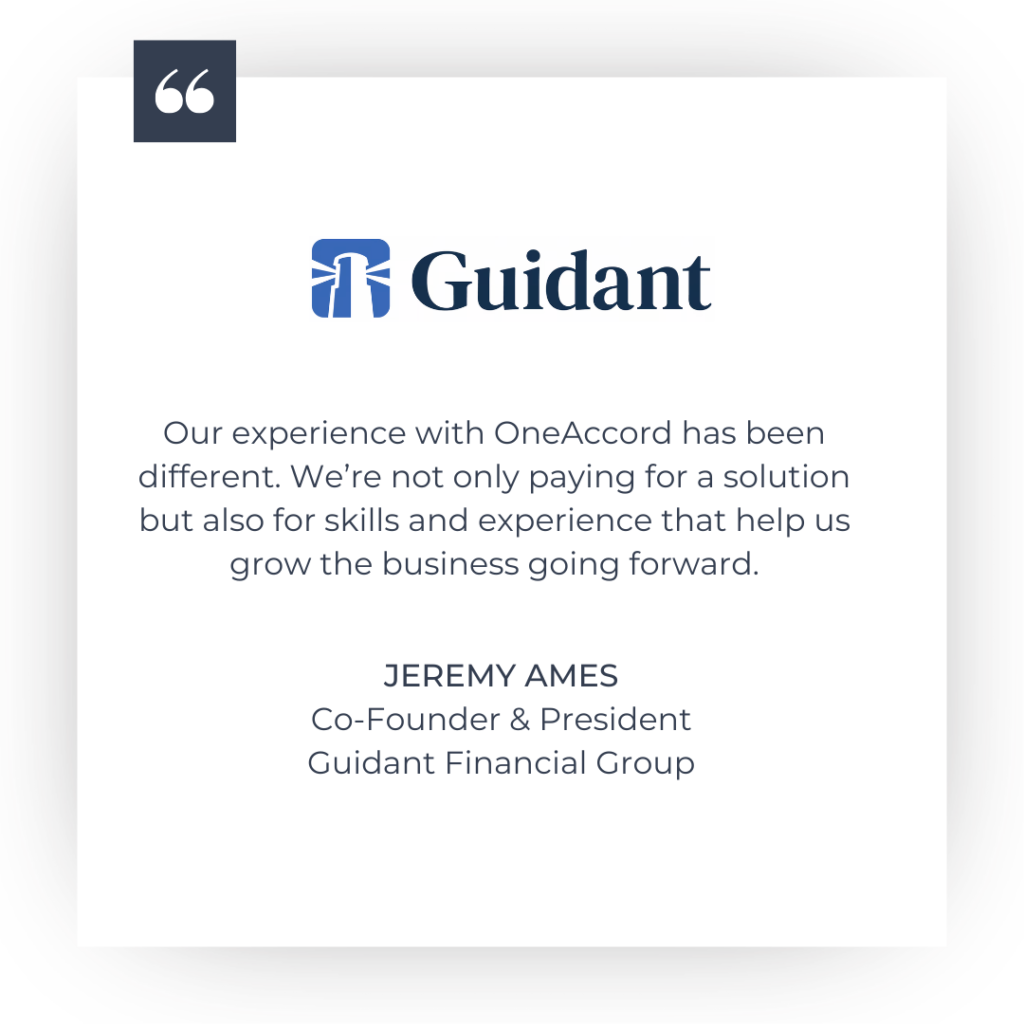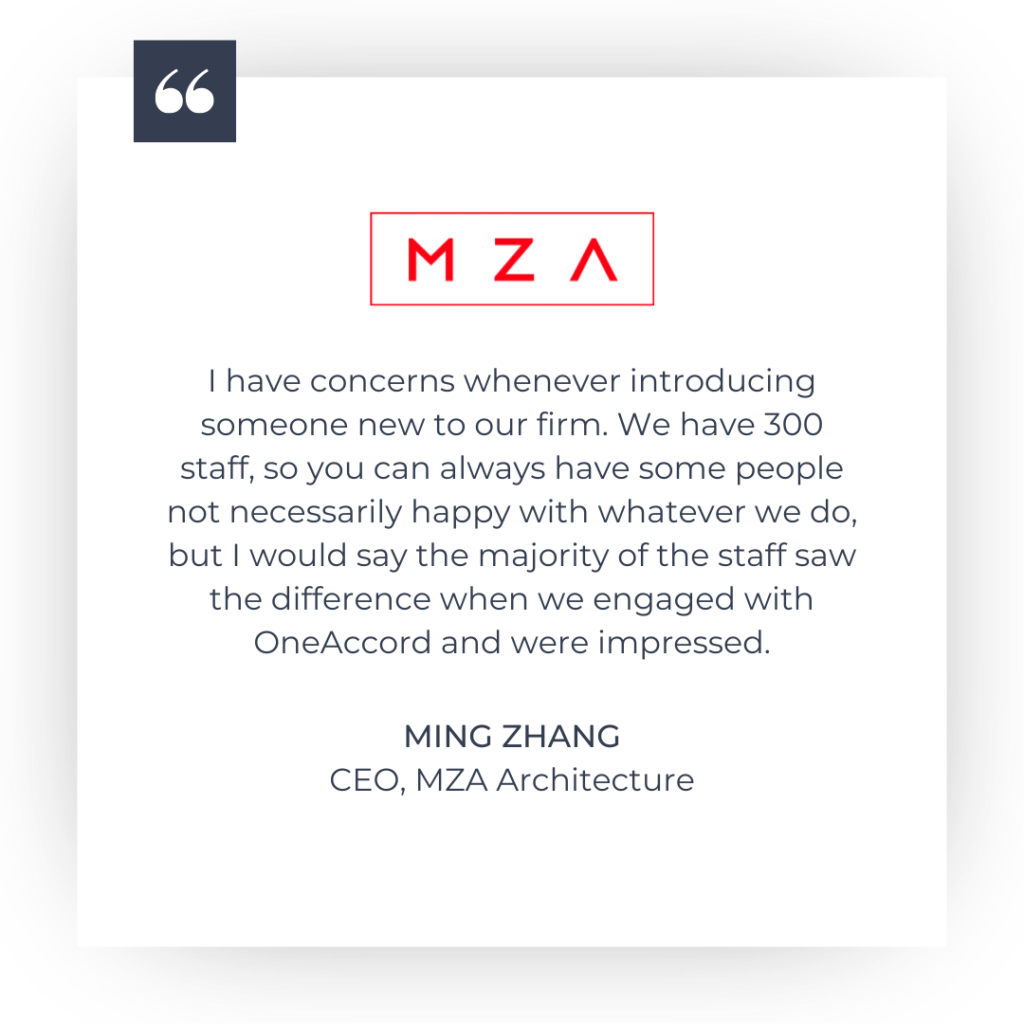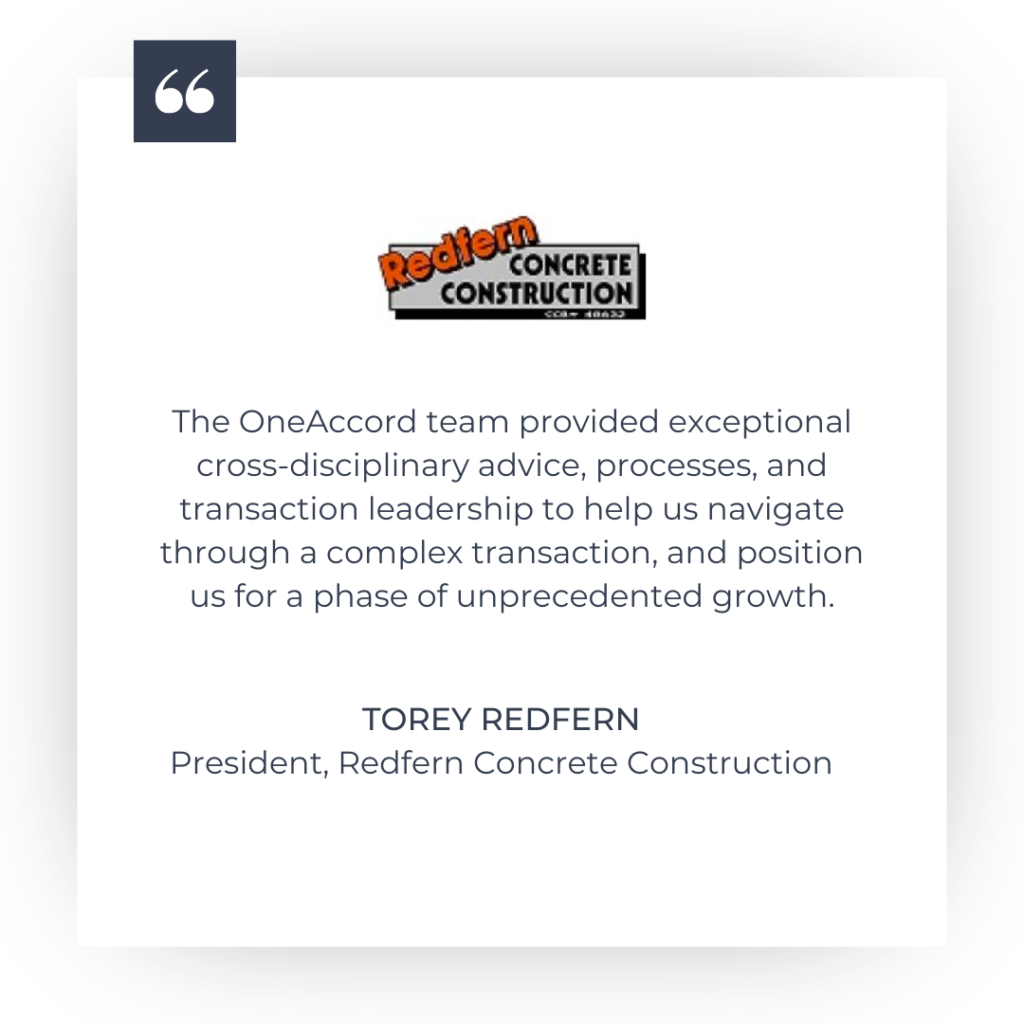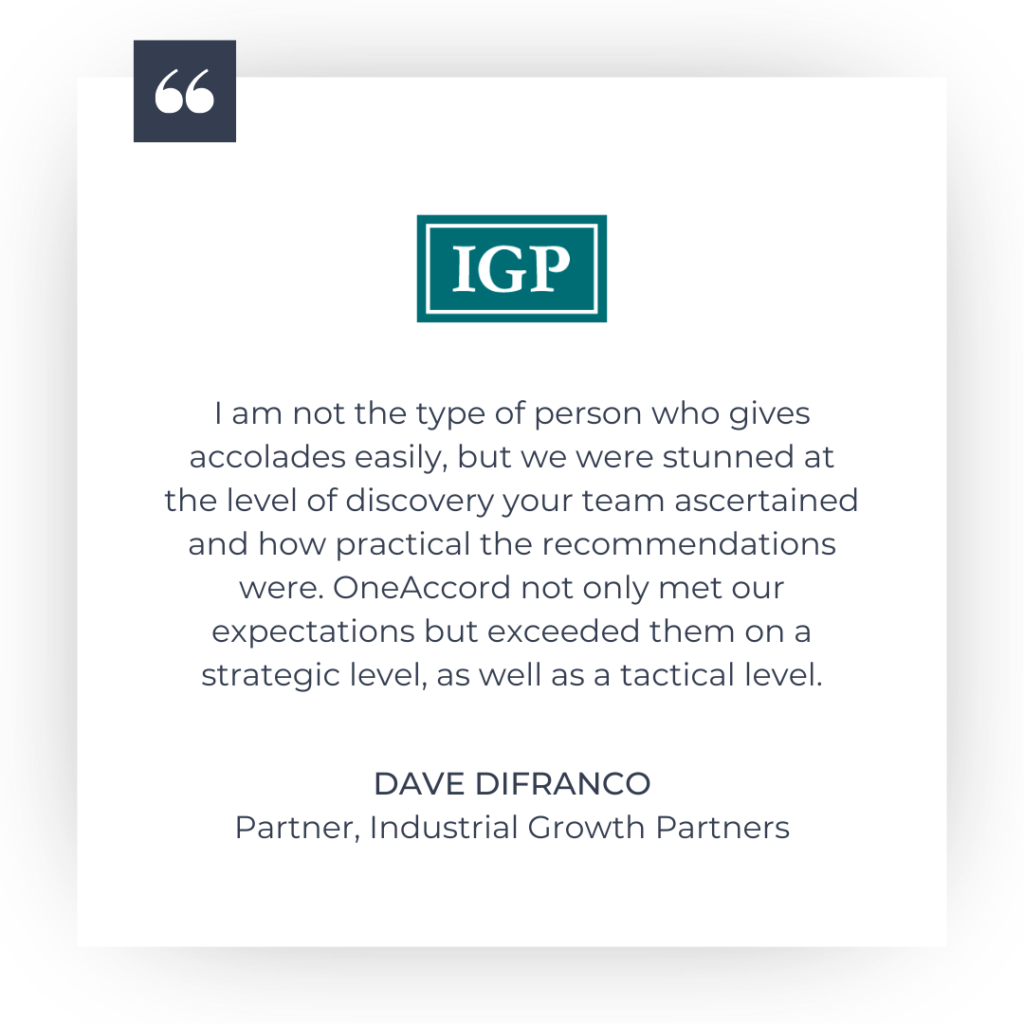 This Client Success Plan gives you a step-by-step roadmap for reaching your company's goals. This unbiased discover process includes
Due Diligence &
Analysis

Leadership &
Key Stakeholder
Interviews

Surveys, domain expert consultations, & market research

OneAccord understands the process, how to improve systems and controls, and how to help you position your company. But it takes time to prepare for sale, so hire OneAccord early, work with them intensively, and follow their advice.